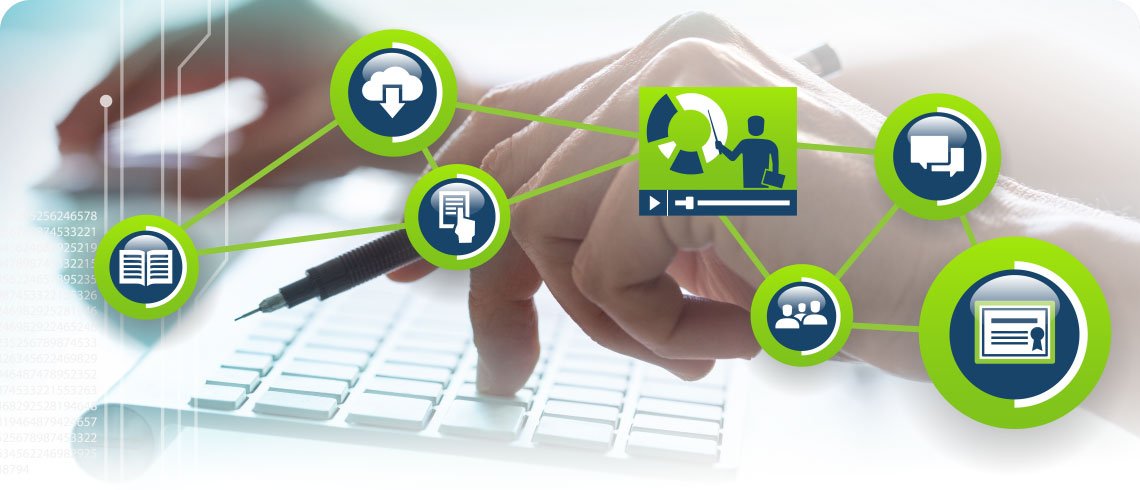 The ISS Online eLearning Advantages
CONVENIENCE AND PORTABILITY
Courses are accessible on your schedule
Online learning does not require physical attendance
Learning is self-paced (not too slow, not too fast)
You're unbound by time – courses are available 24/7
You're unbound by place – study at home, work, or on the road
Read materials online or download them for reading later.
GREATER COLLABORATION
Technology tools make collaboration among students much easier
Since many projects involve collaborative learning, the online environment is far easier (and often more comfortable) to work in since learners don't have to be face-to-face.
INCREASED RETENTION
A stronger grasp on the subject is often the result of the many elements that are combined in eLearning to reinforce the message, such as video, audio, assessments, interaction, etc.
There is also the ability to revisit or replay sections of the training that might not have been clear the first time around. Try that in a crowded auditorium!
FLEXIBILITY
You can give your employees and students the freedom to learn at their own convenience, and at a pace that is right for them
Choose instructor-led or self-study courses
Students can skip over material they already know and focus on topics they need to learn
Use the tools best suited to your learning style.
TIME AND MONEY SAVINGS
Removes the need for (and cost of) classroom-based training
Reduces time away from the workplace
Eliminates the need for travel
Wide range of prices to fit your budget.
CONSISTENCY
Consistency is ensured through following tested and best practice methods of teaching.
Inconsistency associated with different instructors using very different methods on the same subjects resolved.
For companies with multiple branches standardisation is key in ensuring consistent delivery.
---
ISS Accreditation
ISS Online is a registered, accredited training company, aligned with a number of national bodies. Our fully accredited facilitators and assessors with experience in their related industries are used to ensure training & development of the highest quality. They are incorporated into the online platform through our interactive live blogs and forums in a mentorship capacity.

---
Trusted Nationwide
Over 100 companies use ISS Online to develop and improve the skills of their employees.

---
Further Your Career
Embrace a dynamic view of our changing world; with ambition to be the catalyst of change for a whole generation, a beacon of leadership and courage.
Innovative Shared Services (PTY) Ltd, the Holding company of ISS Online (PTY) Ltd underwrites all of the ISS Online (PTY) Ltd business activities. Innovative Shared Services is a national leader in personal and skills development with an incredible track record with both face-to-face and online learning.
Visit www.iss.co.za for more details.